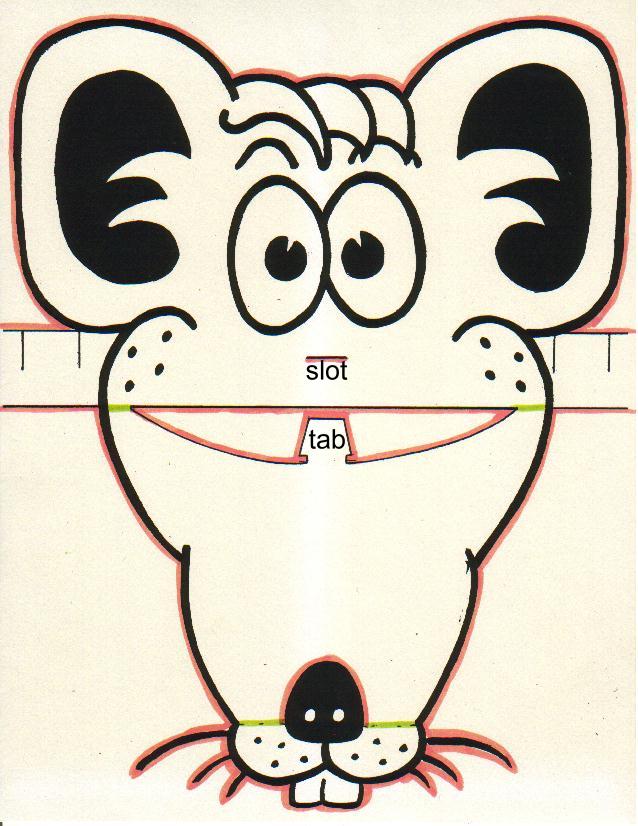 INSTRUCTIONS:

Right click on image
Select "Save image as"
Save to a file
Open file
Print on thick cover paper
(You may have to select "Fit to page")
Cut out on orange lines
Fold up on upper green lines and insert tab into slot.
Staple, glue or tape tab in place.
Fold down on green lines beside the nose.
Attach a strip of cover paper or elastic to tabs on
each side of rat face for a headband.
Put on head.